November Class Schedule
Note Katrina is subbing for Vickie on 11/9/22 for Zumba. No class on Thanksgiving 11/24/22.
December Class Schedule
Note different day and time for Yoga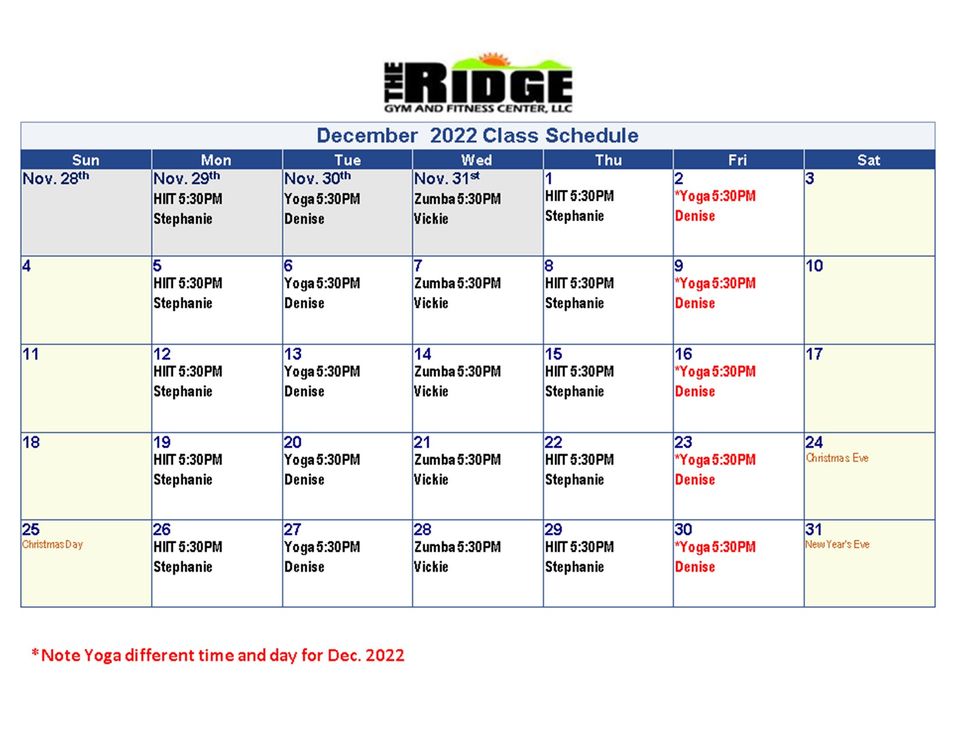 Join our Zumba Facebook group
Zumba at The Ridge
Even if you've never tried Zumba before, there is a class for you! You don' have to be a dance expert, and beginners are welcome. Come one, come all!  Teri is our energetic Zumba Toning instructor with class on Tues. at 6:30PM. Vickie is our Zumba Dance instructor with class on Wed. at 5:30PM.

Click the "Classes" button to see our full class lineup.